LUNCHBOX: THE STORY OF YOUR FOOD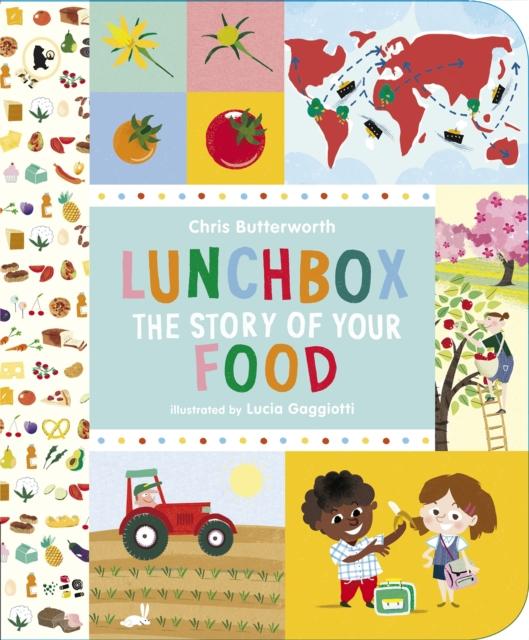 LUNCHBOX: THE STORY OF YOUR FOOD
by Chris Butterworth (Author)
ISBN: 9781406319934
Publisher: Walker Books Ltd
Weight:182g
Dimensions:257 x 201 x 5 (mm)
Description:
A look at some everyday foods - bread, cheese, tomatoes, fruit - addressing where they come from and the processes that bring them from the field, the cow, the tree ... to your lunchbox!Who made the bread for your sandwich? What about the cheese inside? Who picked the fruit? And where did the chocolate in your biscuit come from? Just how did all that delicious food get into your lunchbox? This stylish and funny book takes the reader on a tasty journey to find answers to all these questions and more, from farms, orchards and factories and right across the world. With nutrition plate and food facts, this is a fun and informative look at food and food production.