How Art Works : The Concepts Visually Explained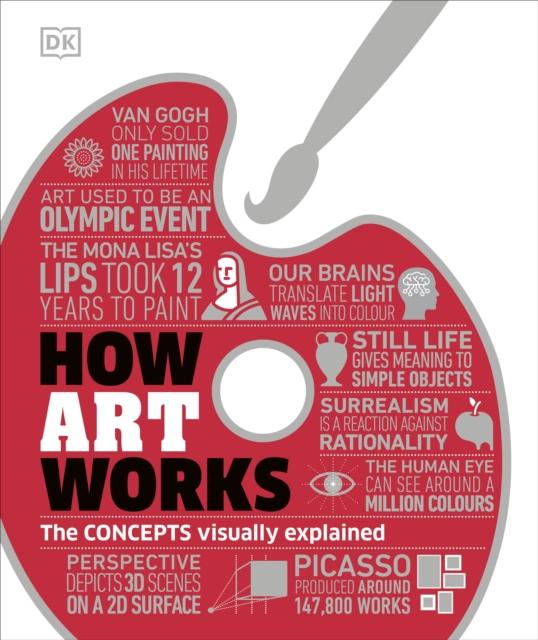 How Art Works : The Concepts Visually Explained
by DK (Author)
ISBN: 9780241450819
Publisher: Dorling Kindersley Ltd
Weight:828g
Dimensions:201 x 241 x 24 (mm)
Description:
What goes into creating art? How can we learn to "read" paintings? What are the key elements of composition?If you've ever found yourself seeking the answers to the above questions and more, then this may be the book for you! An art book like no other, How Art Works uses practical graphics to demonstrate the techniques, styles, materials, and concepts that lie behind great art. It shows you how to interpret paintings, drawings, and sculptures, and reveals how art is made, laying out the key techniques and materials in visual detail. It also explains the nuts and bolts of the technical aspects behind art, such as perspective and composition, and shows how to identify major artistic styles and movements.