Usborne English and Maths Giant Workbook 5-6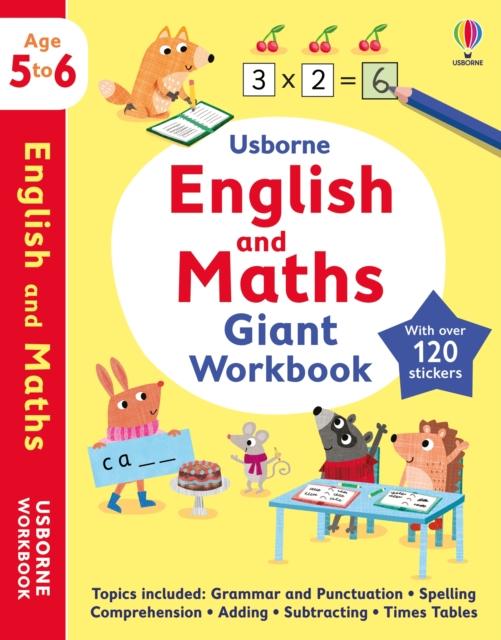 Usborne English and Maths Giant Workbook 5-6
by Holly Bathie (Author) , Jessica Greenwell (Author) , Jane Bingham (Author) , Hannah Watson (Author)
ISBN: 9781803704388
Publisher: Usborne Publishing Ltd
Weight: 852g
Dimensions: 275 x 217 x 20 (mm)
Description:
This giant workbook is packed with fun activities to help children practise their English and Maths skills. A group of friendly forest animals gently guide them through each topic, and tricky concepts are broken into easy-to-follow steps to help build confidence. Including six sections: Grammar and Punctuation, Spelling, Comprehension, Adding, Subtracting and Times Tables.