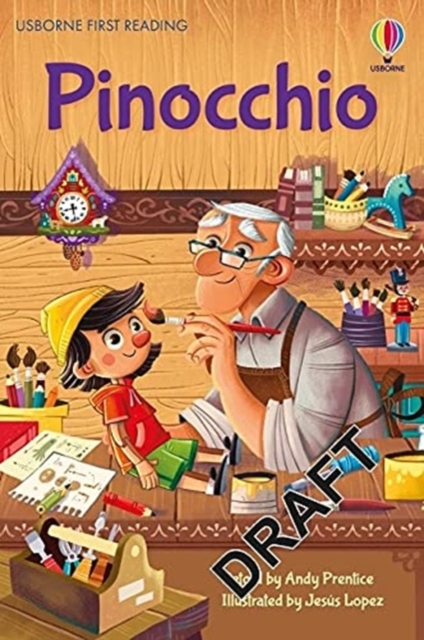 Pinocchio
by Andy Prentice (Author)
ISBN: 9781474989435
Publisher: Usborne Publishing Ltd
Weight: 184g
Dimensions: 137 x 204 x 11 (mm)

Description:
Once up a time, there was a piece of wood... So begins the famous tale by Carlo Collodi about Pinocchio, the carefree puppet, and his journey to become a real boy. This lively retelling has been written especially for children learning to read, with advice from an expert in teaching reading.