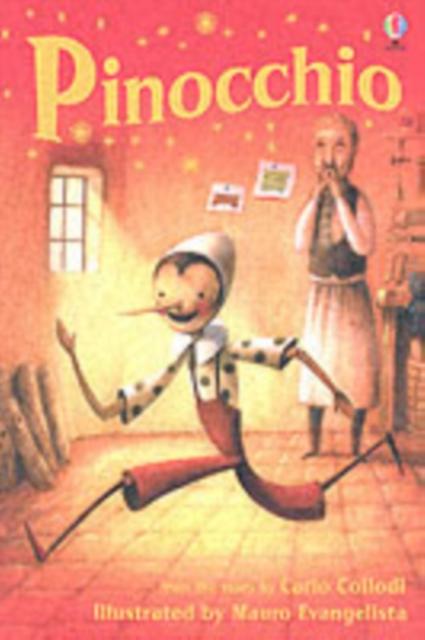 Pinocchio
by Katie Daynes (Author)
ISBN: 9780746063323
Publisher: Usborne Publishing Ltd
Weight:210g
Dimensions:203 x 133 x 10 (mm)

Description:
Beautifully illustrated retelling of this delightful children's classic retold for children growing in reading confidence and ability. Try as he might, Pinocchio just can't stay out of trouble. Is he doomed to be a wooden puppet forever? Part of the Usborne Reading Programme developed with reading experts at the University of Roehampton.