Percy Jackson and the Last Olympian (Book 5)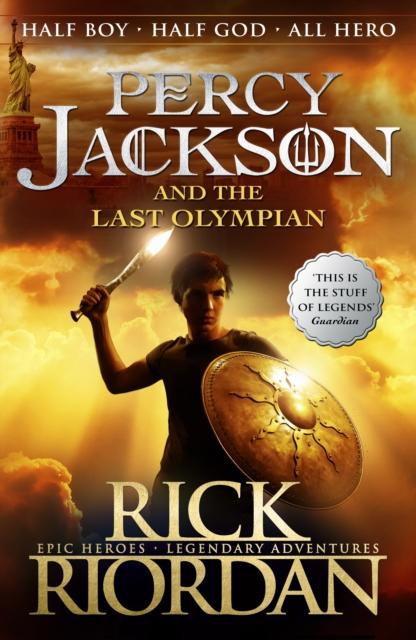 Percy Jackson and the Last Olympian (Book 5)
by Rick Riordan (Author)
ISBN: 9780141346885
Publisher: Penguin Random House Children's UK
Weight:292g
Dimensions:128 x 196 x 27 (mm)
Description:
Coming soon to Disney+! Half boy. Half God. ALL Hero
Normally when you turn sixteen you get a really cool present. But, being sixteen and the son of Poseidon can never be that simple. So instead, I get a prophecy that says the fate of the entire world on my shoulders.