On the Farm with a Ladybird : With fun trails to follow and first words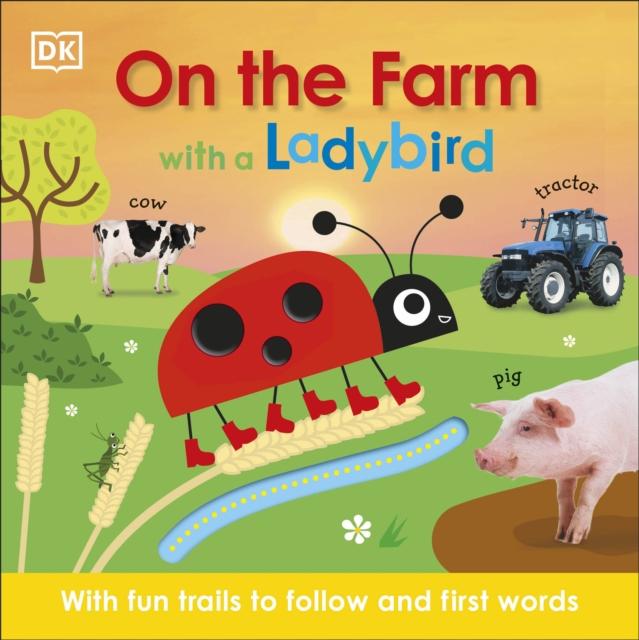 On the Farm with a Ladybird : With fun trails to follow and first words
by DK (Author)
ISBN: 9780241459072
Publisher: Dorling Kindersley Ltd
Weight:424g
Dimensions:210 x 210 x 18 (mm)
Description:
Let your little learner go on a fun-filled farm adventure with an adorable ladybird!Along the way, your baby will meet cute farm animals, learn first words and discover cutaway finger trails to follow on every page. Let the exploring begin!This baby board book makes early learning fun! It's packed with educational activities and features such as: - Naming the things on the farm builds vocabulary and promotes reading readiness- Exploring the cut-out trials develops observations and fine motor skills- Joining in with the rhymes and farm animal sounds encourage language developmentBabies and toddlers will love learning all about farm life through delightful photos, charming, read-aloud rhymes and fun animal sounds. What's that loud cock-a-doodle-doo? It's the cockerel's noisy song! Oink, oink, oink, that must be the piggies in the muck!From geese by the pond and sheep on the hills to cows in the barn and rabbits in the field, can you help Ladybird name her favourite animals? This baby first words book includes 40 farm words to help develop language skills.