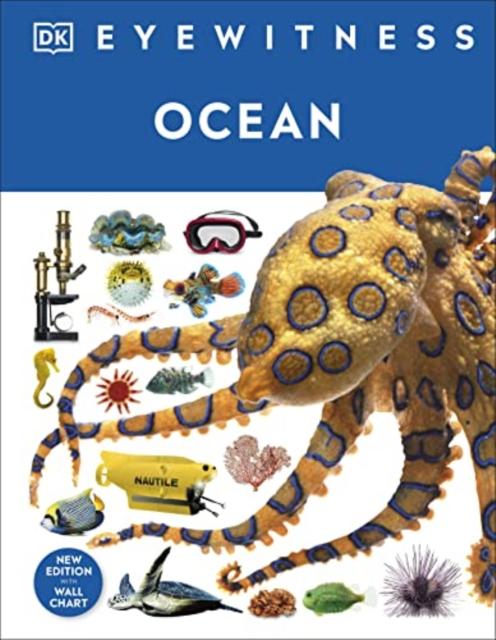 Ocean
by DK (Author)
ISBN: 9780241515099
Publisher: Dorling Kindersley Ltd
Weight: 626g
Dimensions: 312 x 288 x 16 (mm)
Description:
Discover the watery world that covers two-thirds of the globe and find out why oceans are so important to life on Earth. Meet jet-propelled octopuses and hermit crabs, look closely at seaweed, find out how waves form, and discover the submarines and submersibles that have explored shipwrecks and the deepest trenches. Learn about prehistoric oceans and find out how people are trying to protect the oceans of the future.