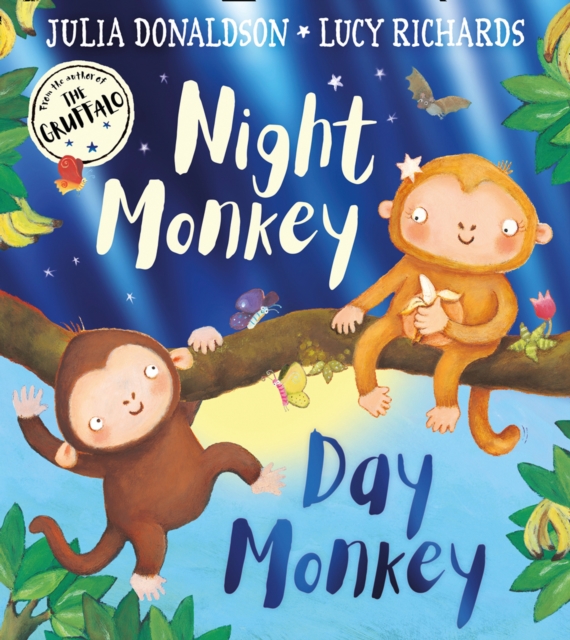 Night Monkey, Day Monkey
by Julia Donaldson (Author)
ISBN: 9780755501403
Publisher: HarperCollins Publishers
Weight: 206g
Dimensions: 245 x 274 x 5 (mm)

Description:
Julia Donaldson's beloved rhyming picture book story about two monkeys who are as different as night and day - now with shiny cover foil! Night Monkey and Day Monkey don't think they have much in common. But when they each spend time in the other's opposite world, they learn to be the best of friends . .