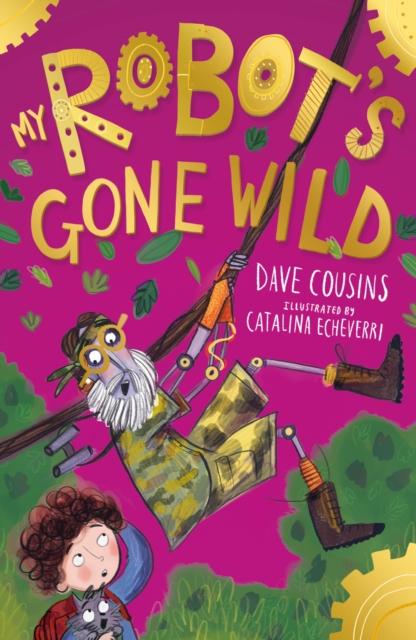 My Robot's Gone Wild
by Dave Cousins (Author)
ISBN: 9781788951838
Publisher: Little Tiger Press Group
Weight: 120g
Dimensions: 129 x 198 x 13 (mm)
Description:
When Grandma creates a robot babysitter for twins Jake and Jess, chaos ensues!Jake and Jess are on their way to Scotland to visit Robin, who's been hiding out near a remote loch with Grandma. Jake can't wait to see his favourite robot but is shocked by how much he's changed. Robin now spends most of his time camouflaged in bushes and can light a fire with a click of his fingers - he's gone wild! But when Grandma ropes the trio into a plan to catch a local gang of thieves in the act, it looks like Robin's new skills might just save the day...