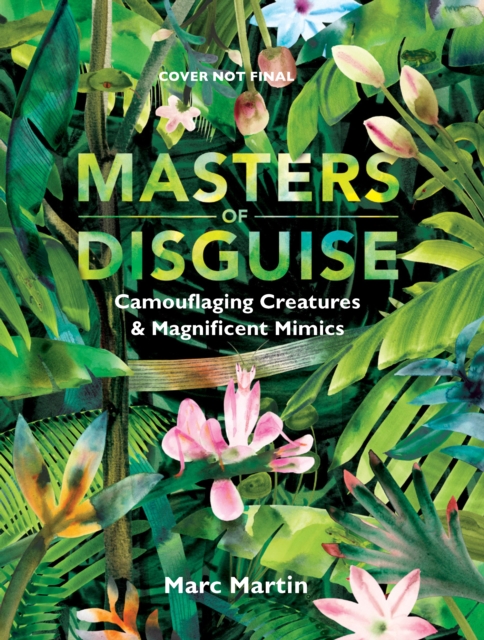 Masters of Disguise
by Marc Martin (Author)
ISBN: 9781406399165
Publisher: Walker Books Ltd
Weight: 496g
Dimensions: 225 x 306 x 14 (mm)

Description:
A stunning non-fiction book illuminating the secrets of animal camouflage with a search-and-find twist. Now you see them, now you don't. Cloaked in a riot of colour, pattern and texture are a dozen creatures - from chameleons and polar bears to Gaboon vipers and mimic octopuses - that have unique and impressive techniques for staying out of sight.