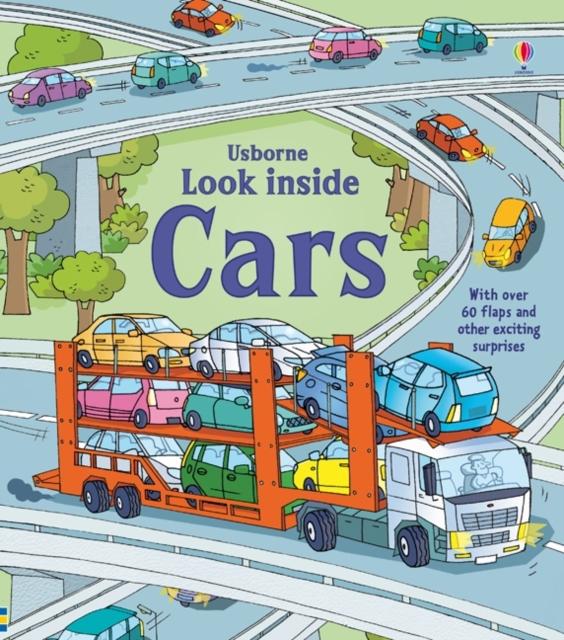 LOOK INSIDE CARS
by Rob Lloyd Jones (Author)
ISBN: 9781409539506
Publisher: Usborne Publishing Ltd
Weight: 504g
Dimensions: 219 x 200 x 21 (mm)
Description:
Little racers will love this fascinating flap book, where they can find out how cars work, see them being made, and watch them roar around racetracks. With over 60 flaps to lift and surprises on every page, this book is sure to keep little fingers and curious minds entertained. Scenes include at the garage, in the factory and at the scrap yard.