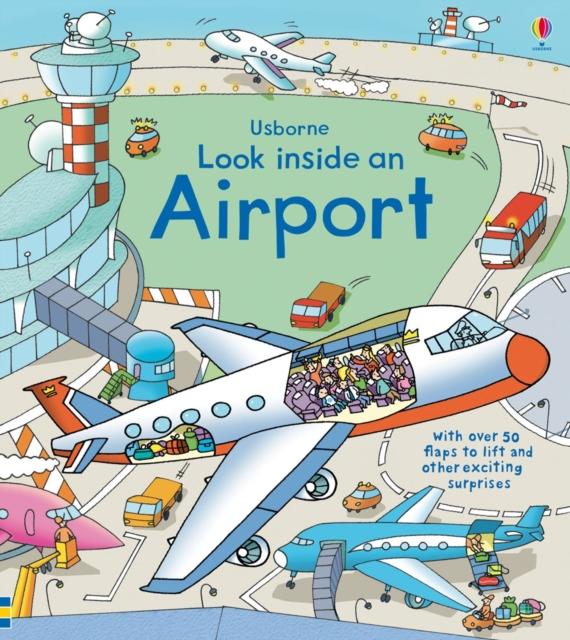 Look Inside an Airport
by Rob Lloyd Jones (Author)
ISBN: 9781409551768
Publisher: Usborne Publishing Ltd
Weight: 406g
Dimensions: 223 x 195 x 20 (mm)
Description:
See behind the scenes at a bustling airport, as planes speed along the runway and soar into the sky in this fascinating book with over 50 flaps to lift. Young children will be fascinated to find out how an airport works, and see the equipment and machines, vehicles and passengers, all colourfully illustrated. Scenes include 'Handling baggage', 'Preparing the plane', 'Taking off' and 'Carrying cargo'.A beloved fairy tale, retold for young children in classic picture book format. Arriving at Granny's cottage, Little Red Riding Hood can't help but wonder why Grandma has such big eyes, ears and teeth. Could it be something to do with the wolf her mum told her not to talk to on the way?