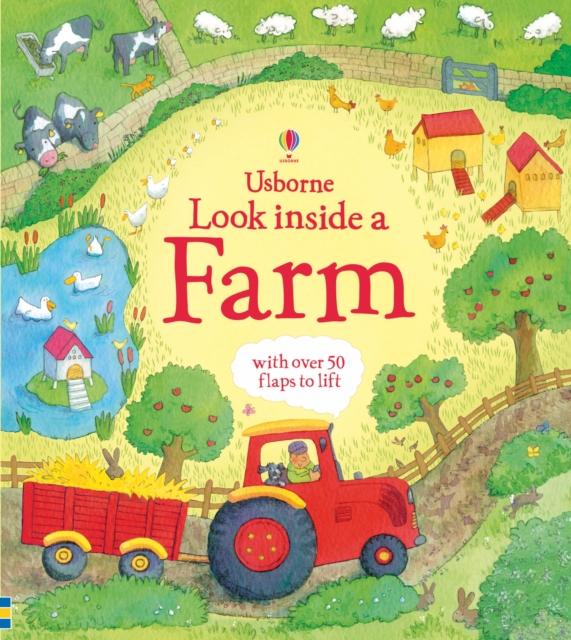 LOOK INSIDE A FARM
by Emily Bone (Author) , Katie Daynes (Author)
ISBN: 9781409566182
Publisher: Usborne Publishing Ltd
Weight:390g
Dimensions:222 x 202 x 19 (mm)
Description:
There's lots of fun to be had on the farm with this interactive flap book, full of surprises to keep enquiring minds entertained. Reveals what a cow's day is like, how a farm changes with the seasons and the different animals and machines that can be found on the farm. A wonderful glimpse of life on a farm for young children.