Level Up: Last One Standing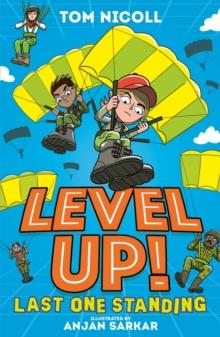 Level Up: Last One Standing
by Tom Nicoll (Author)
ISBN: 9781788952125
Publisher: Little Tiger Press Group
Weight: 142g
Dimensions: 129 x 199 x 19 (mm)
Description:
Videogame-obsessed Flo and her best friend, Max, get more than they bargained for when they find themselves INSIDE their favourite games!Crammed on a plane flying over the dramatic landscape of Last to Leave, Flo and Max get a shock as they are suddenly parachuted out. The game has begun! As they navigate challenging terrain and highly skilled players, they come face to face with an old enemy. With time running out, the friends have to decide who they can trust if they're going to make it to the end.