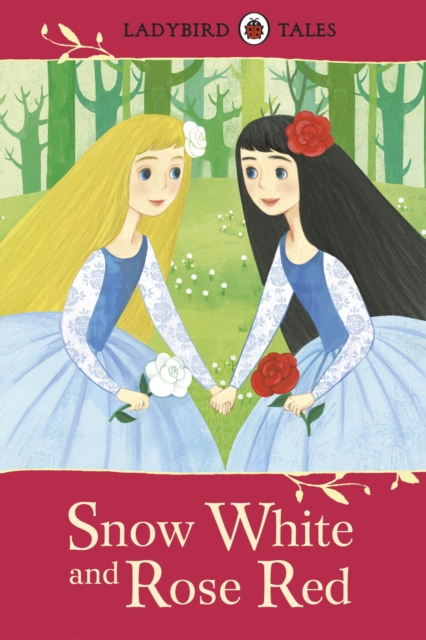 Ladybird Tales
Author not available.
ISBN: 9780723294528
Publisher: Penguin Books Ltd
Weight: 115g
Dimensions: 122 x 179 x 7 (mm)

Description:
The story of Snow White and Rose Red is one of the lesser-known fairy tales, collected by the Brothers Grimm in Germany in the 19th century. This retelling of the story, originally published by Ladybird in 1969, is one of the best-known versions of Snow White and Rose Red in modern times.This beautiful hardback Ladybird edition of Snow White and Rose Red is a perfect first illustrated introduction to this classic fairy tale for young readers from 3+. The story is sensitively retold, following the tale of two young sisters who encounter a friendly bear and a wicked dwarf.Other exciting titles in the Ladybird Tales series include The Three Billy Goats Gruff, Cinderella, The Three Little Pigs, Jack and the Beanstalk, Goldilocks and the Three Bears, The Gingerbread Man, Hansel and Gretel, Little Red Riding Hood, Sleeping Beauty, Rumpelstiltskin, Snow White and the Seven Dwarfs, Rapunzel, The Magic Porridge Pot, The Enormous Turnip, Puss in Boots, The Elves and the Shoemaker, The Big Pancake, Dick Whittington, The Princess and the Frog, The Princess and the Pea, Chicken Licken and The Little Red Hen.