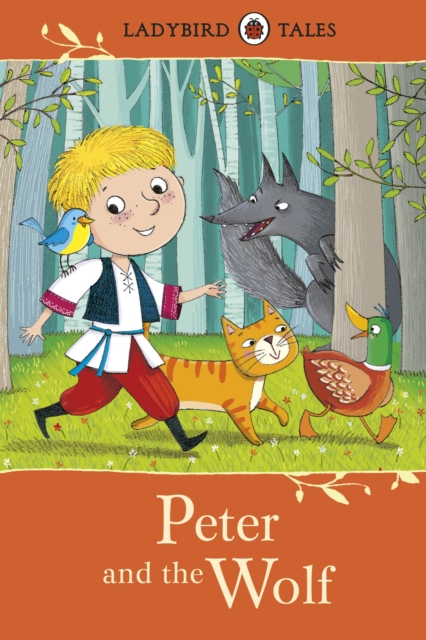 Ladybird Tales
Author not available.
ISBN: 9780723294511
Publisher: Penguin Books Ltd
Weight: 109g
Dimensions: 164 x 132 (mm)

Description:
The story of Peter and the Wolf was written as a musical composition for children by the Russian composer Sergei Prokofiev. Since it was first performed in 1936, Peter and the Wolf has been used to teach millions of children about the way music can be used to tell a story.This beautiful hardback Ladybird edition of Peter and the Wolf is a perfect first illustrated introduction to this classic fairy tale for young readers from 3+. The story is sensitively retold, following the tale of how young Peter captures a dangerous wolf.