Kid Normal and the Loudest Library : World Book Day 2020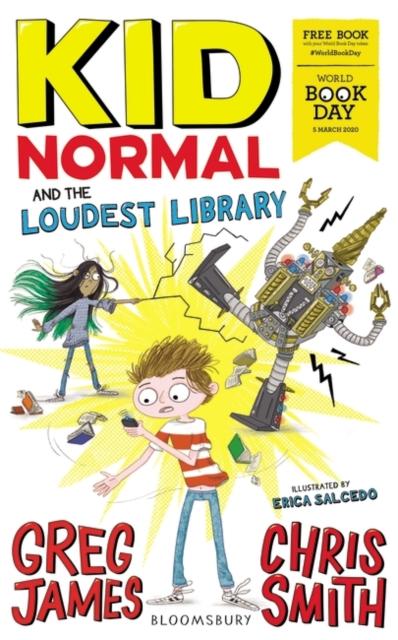 Kid Normal and the Loudest Library : World Book Day 2020
by Greg James (Author) , Chris Smith (Author)
ISBN: 9781526619655
Publisher: Bloomsbury Publishing PLC
Weight: 74g
Dimensions: 178 x 111 (mm)
Description:
This is the epic, never-before-told story of the Super Zeroes' first ever active mission as real-life superheroes! A brilliant new mini-adventure in the bestselling, award-winning Kid Normal series, exclusively for World Book Day 2020. Join Murph Cooper and the Super Zeroes as they team up with wonderful school librarian and secret superhero Mrs Fletcher (whose special power is that her head can turn into a foghorn) to foil a dastardly, 1000-decibel plot. When Mrs Fletcher's friend Margaret disappears from her duties as town librarian, it's clear that there's something strange afoot.