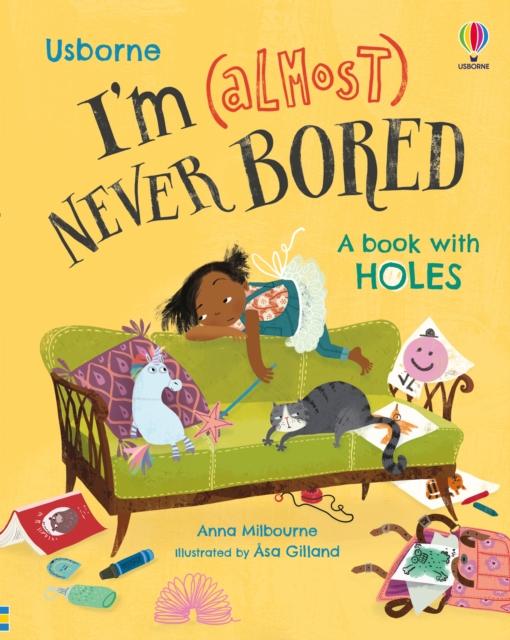 I'M (ALMOST) NEVER BORED
by Anna Milbourne (Author)
ISBN: 9781801319829
Publisher: Usborne Publishing Ltd
Weight: 446g
Dimensions: 236 x 296 x 12 (mm)
Description:
"I'm BORED!" wails a little girl after her screen time is cut short. "That's great!" her dad says with a grin. "Being bored comes right before having a Really Good Idea." After an initial protest, the little girl dives into her imagination, and takes the reader with her on a whirlwind ride of pure fun.