How to be Good at English, Ages 7-14 (Key Stages 2-3)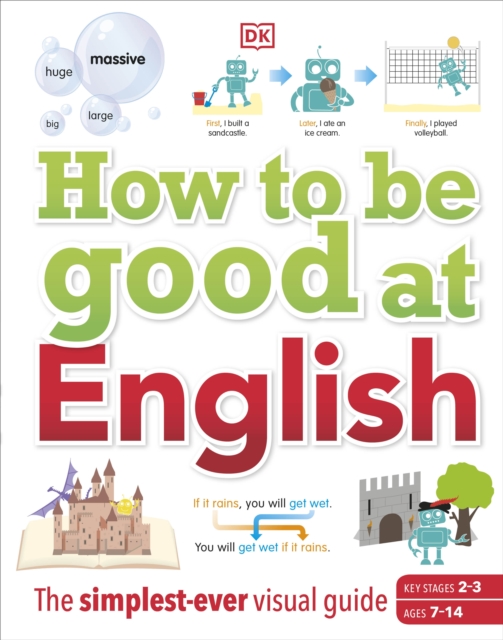 How to be Good at English, Ages 7-14 (Key Stages 2-3)
by DK (Author)
ISBN: 9780241364970
Publisher: Dorling Kindersley Ltd
Weight: 1502g
Dimensions: 224 x 284 x 27 (mm)

Description:
Ideal for home learning, this simple and inspirational book has everything you need to get to grips with grammar and punctuation, and master essential reading and writing skills. Need help telling your adjectives from your adverbs? Struggling to work out what that poem is really about, or where to begin with your essay? Then this may be the book for you! How to be Good at English uses short, straightforward explanations and clear graphics to shed light on the trickiest of topics, making this language-learning book the perfect guide to understanding and using the English language. Illustrated examples make daunting grammar accessible and fun, and help develop an understanding that can be applied to school studies.