How Food Works : The Facts Visually Explained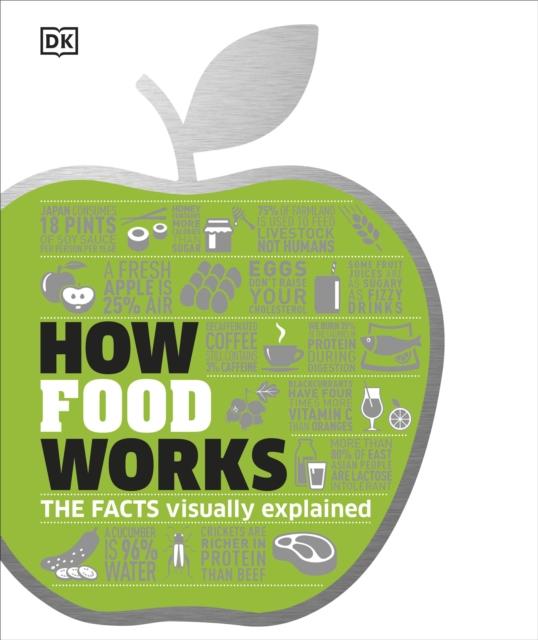 How Food Works : The Facts Visually Explained
by DK (Author)
ISBN: 9780241289396
Publisher: Dorling Kindersley Ltd
Weight: 930g
Dimensions: 204 x 242 x 25 (mm)
Description:
Let this guide be your very own friendly nutritionist, on hand to debunk common food myths and give you the answers to those pressing health questions with easy-to-swallow information. Is red wine good for your heart? Will caffeine raise your blood pressure? How Food Works gives you answers to these and several more questions by investigating claims surrounding a variety of foods and examining them from a biological standpoint. Discover nutritional facts about the food you eat, learn the benefits of superfoods and antioxidants, and go behind-the-scenes of modern food production.