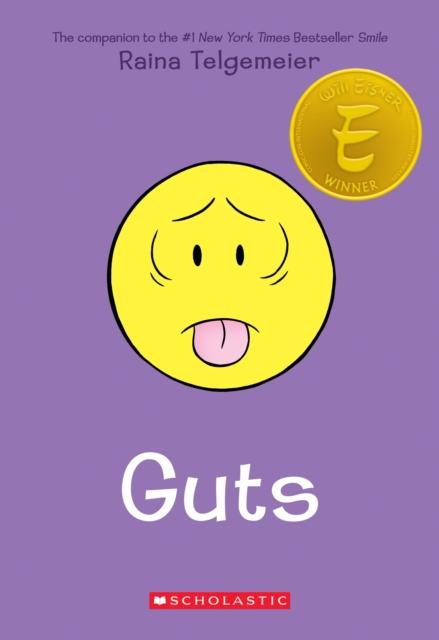 Guts
by Raina Telgemeier (Author)
ISBN: 9780545852500
Publisher: Scholastic US
Weight: 402g
Dimensions:140 x 202 x 17 (mm)
Description:
A true story from Raina Telgemeier, the #1 New York Times bestselling, multiple award-winning author of Smile, Sisters, Drama, and Ghosts! Raina wakes up one night with a terrible upset stomach. Her mom has one, too, so it's probably just a bug. Raina eventually returns to school, where she's dealing with the usual highs and lows: friends, not-friends, and classmates who think the school year is just one long gross-out session.