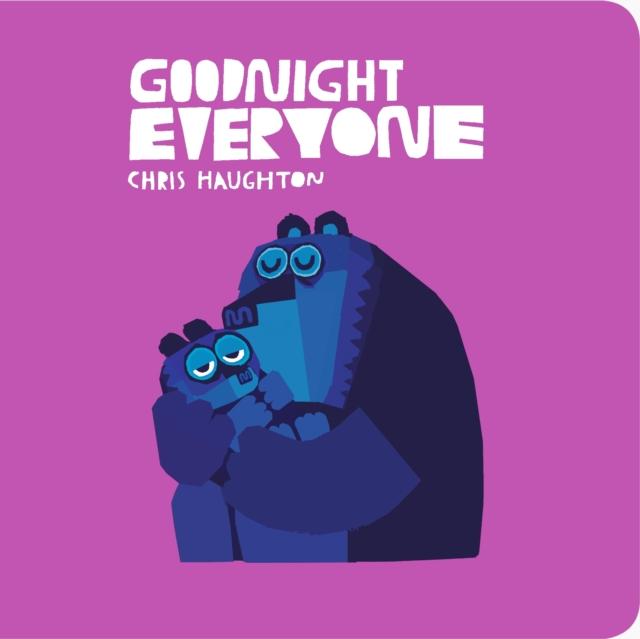 Goodnight Everyone
by Chris Haughton (Author)
ISBN: 9781406381573
Publisher: Walker Books Ltd
Weight: 266g
Dimensions: 158 x 158 x 15 (mm)
Description:
From the multi award-winning picture book maker of A Bit Lost, Oh No, George! and Shh! We Have a Plan, comes the ultimate bedtime board book. A series of exquisitely coloured cut pages of increasing size introduce woodland families - bears, deer, rabbits and teeny, tiny mice - who are all beginning to feel really ... rather ...