FOLD-OUT DINOSAUR TIMELINE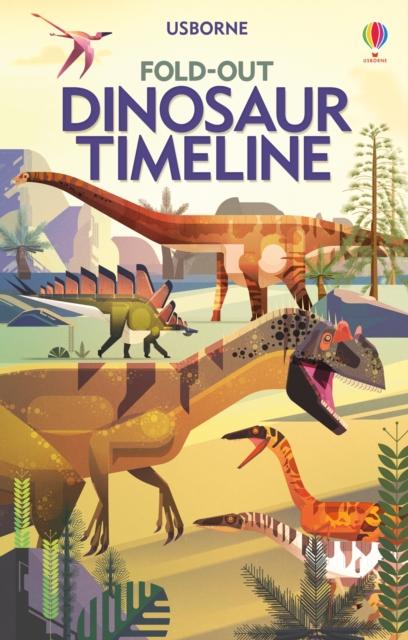 FOLD-OUT DINOSAUR TIMELINE
by Rachel Firth (Author)
ISBN: 9781474969062
Publisher: Usborne Publishing Ltd
Weight: 366g
Dimensions: 180 x 276 x 18 (mm)
Description:
Discover the amazing age of dinosaurs as you fold out this superbly illustrated scene. Then turn it over to find out when each dinosaur lived, what they ate, and other fascinating facts. With Quicklinks to specially selected websites with video clips, activities and a dinosaur name pronunciation guide.