EMILY'S SURPRISING VOYAGE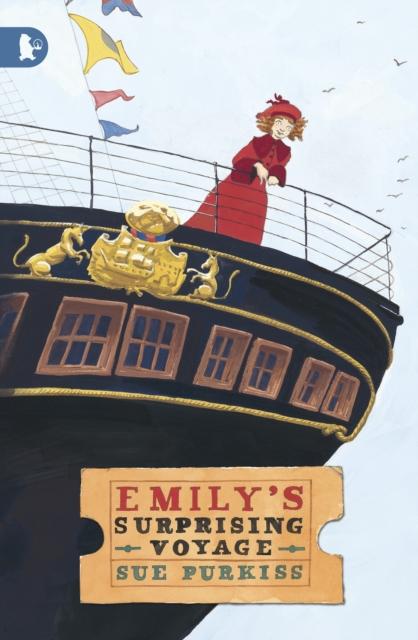 EMILY'S SURPRISING VOYAGE
by Sue Purkiss (Author)
ISBN: 9781406321821
Publisher: Walker Books Ltd
Weight:96g
Dimensions:195 x 133 x 8 (mm)
Description:
Emily is prepared for a long, monotonous voyage to Australia, but then she meets Thomas - and notices a small head and two beady eyes peeking out from his pocket. It seems that adventure may lie ahead after all!Emily and her parents have embarked on the famous SS Great Britiain, the first-ever iron ship, designed by the great Victorian engineer, Brunel, and are bound for Australia. Emily assumes the journey will be long and boring, but soon she meets Thomas and his pet rat, Barney.