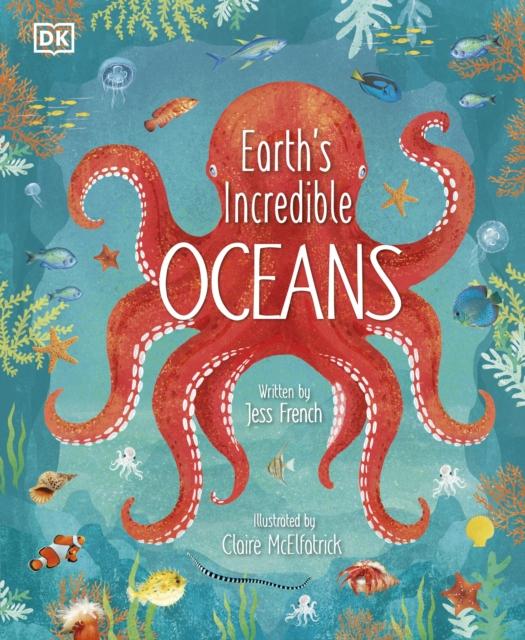 Earths Incredible Oceans
by Jess French (Author)
ISBN: 9780241459140
Publisher: Dorling Kindersley Ltd
Weight:658g
Dimensions:235 x 287 x 17 (mm)
Description:
Enter the world of oceans and discover all the interesting animals that live in them!Swim with jellyfish, wonder at the busy life of a seagrass meadow, and fence with narwhals. Children will be delighted to learn about life under the sea and how to conserve it for generations to come. Inside the pages of Earth's Incredible Oceans, you'll discover:- Fascinating information about oceans that supports and goes beyond the national curriculum- Fun and unusual facts for curious 7-9 year-olds about amazing sea creatures, underwater habitats, and how we can bring about environmental change - Compelling and factual text written by animal expert Jess French, and beautifully detailed ocean-themed illustrations by Claire McElfatrickLet's go on an underwater adventure! From glowing jellyfish to deep-sea dwellers, they'll discover the incredible secret world of life under the sea.