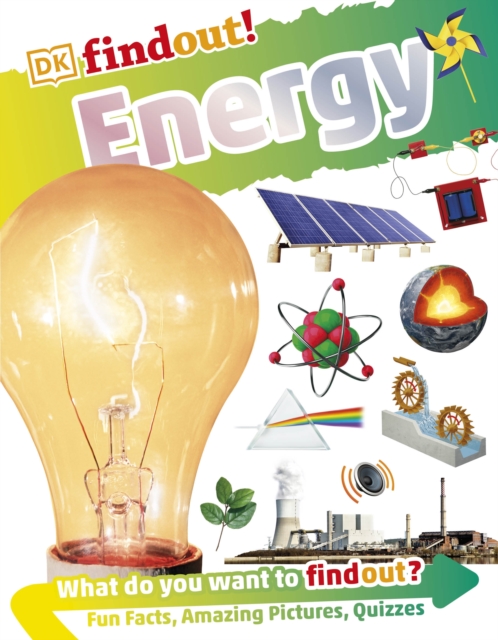 DKfindout! Energy
by DK (Author)
ISBN: 9780241323014
Publisher: Dorling Kindersley Ltd
Weight: 304g
Dimensions: 231 x 184 x 8 (mm)

Description:
A perfect introduction to energy, this fact-packed book teaches children all about energy and how it works. From electricity and light, to heat and sound, learn how different types of energy are part of everything we do. Discover how a rainbow is made, what renewable energy is, and meet an energy expert.