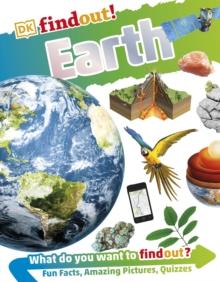 DKfindout! Earth
by DK (Author)
ISBN: 9780241285107
Publisher: Dorling Kindersley Ltd
Weight: 302g
Dimensions: 242 x 182 x 8 (mm)
Description:
Silver award winner in the MadeForMums Awards 2017 children's books series category. Find out all about the wonders of planet earth! DKfindout! Earth takes kids close to the all the wonders our planet holds with beautiful photography, lively illustrations, and key curriculum information. The DKfindout! series will satisfy any child who is eager to learn and acquire facts - and keep them coming back for more! Find out all about the structure of the Earth, from its red-hot inner core to the mountains, deserts, and oceans that cover its surface.