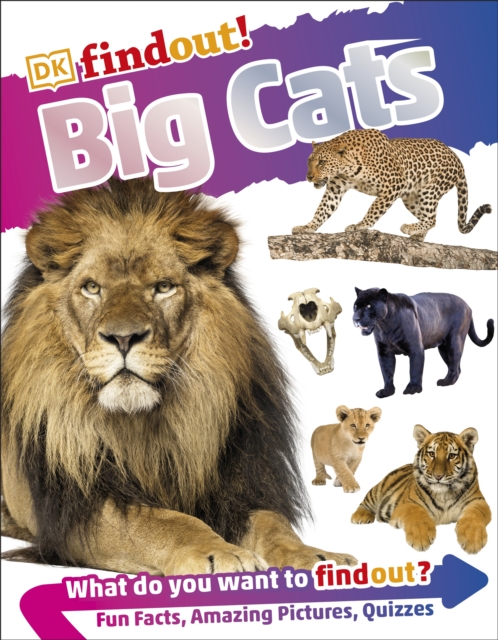 DKfindout! Big Cats
by DK (Author)
ISBN: 9780241358412
Publisher: Dorling Kindersley Ltd
Weight: 302g
Dimensions: 237 x 192 x 8 (mm)

Description:
This children's animal book has everything you'll need to know about big cats, including lions, tigers, jaguars, leopards, and cheetahs. Find out how big cats hunt, learn about cat myths and legends, discover where big cats live, and how they move. Packed with information, photographs, and colourful illustrations, DKfindout! Big Cats is the ultimate kids cat book.