Diary Of A Wimpy Kid: The Getaway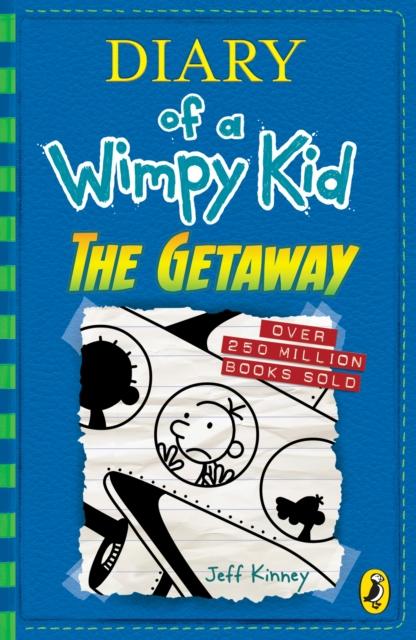 Diary Of A Wimpy Kid: The Getaway
by Jeff Kinney (Author)
ISBN: 9780141385259
Publisher: Scholastic
Weight: 174g
Dimensions: 198 x 128 x 16 (mm)

Description :
THE ONE WITH THE CHRISTMAS GETAWAY! The twelfth laugh-out-loud, fully-illustrated Diary of a Wimpy Kid book from #1 international bestselling author Jeff Kinney! A global phenomenon with 250 million copies of the series sold worldwide!Greg Heffley and his family are getting out of town. It's freezing cold at home and his parents are stressed about Christmas, so they decide the whole family are going to escape to a tropical island! A few days in paradise SHOULD do wonders for Greg and his frazzled family. The trouble is this version of paradise turns out to include sun poisoning, stomach troubles and venomous creatures.