Diary Of A Wimpy Kid: Double Down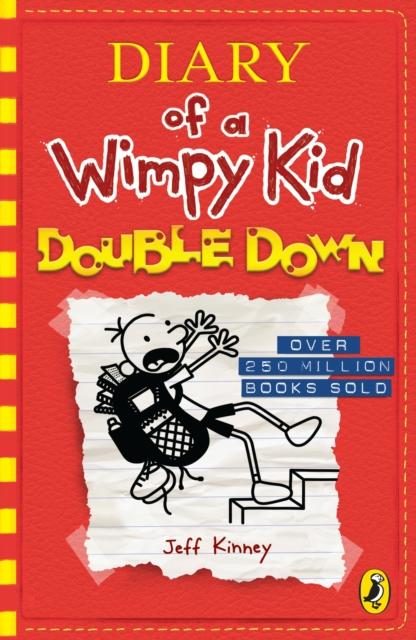 Diary Of A Wimpy Kid: Double Down
by Jeff Kinney (Author)
ISBN: 9780141376660
Weight: 172g
Dimensions: 128 x 200 x 18 (mm)
Description : THE ONE WITH THE HALLOWEEN CANDY The eleventh laugh-out-loud, fully-illustrated Diary of a Wimpy Kid book from #1 international bestselling author Jeff Kinney! A global phenomenon with 250 million copies of the series sold worldwide!The pressure's really piling up on Greg Heffley. His mum thinks video games are turning his brain to mush, so she wants her son to put down the controller and explore his "creative side". As if that's not scary enough, Halloween's just around the corner and the frights are coming at Greg from every angle.