Darkness of Dragons (Wings of Fire #10) : 10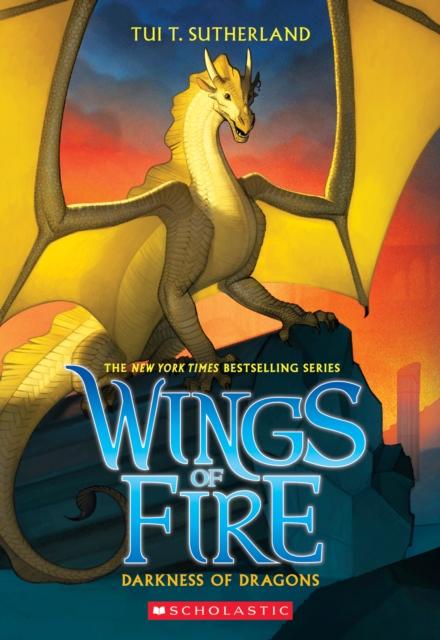 Darkness of Dragons (Wings of Fire #10) : 10
by Tui T. Sutherland (Author)
ISBN: 9780545685481
Publisher: Scholastic Inc.
Weight: 282g
Dimensions: 214 x 193 x 30 (mm)
Description:
Qibli knows Darkstalker must be stopped. And he knows he could stop him -- if he had magic. With even a sliver of the ancient dragon's all-powerful scroll, Qibli could rewrite history the right way: end war forever; make every dragon happy; perhaps even cast a very small spell so that everyone would like him...Instead, as Darkstalker's dangerous influence spreads across Pyrrhia, entrancing or killing every dragon in the seven tribes, Qibli can only grasp the small animus objects he's borrowed from Turtle.