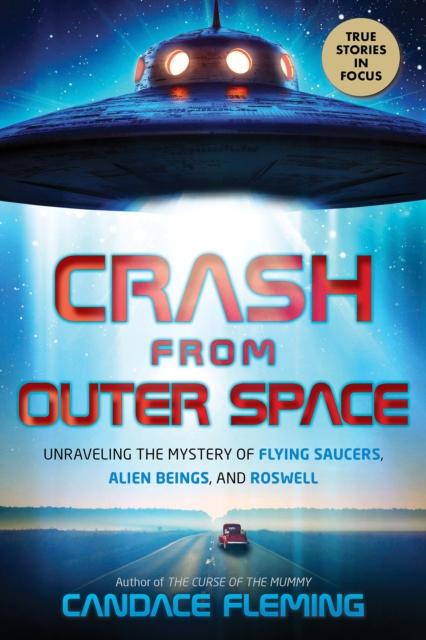 Crash from Outer Space
by Candace Fleming (Author)
ISBN: 9781338829464
Publisher: Scholastic US
Weight: 474g
Dimensions: 149 x 217 x 31 (mm)
Description:
Award-winning author Candace Fleming sets her gaze on the mystery at Roswell, New Mexico, and the "crash from outer space" that set the United States on edge for decades. In 1947, during the early years of the Cold War, a field in Roswell, New Mexico was disturbed by a strange crash and smattering of debris. Some say the bodies of extraterrestrial beings were strewn across the ground, that a UFO had crashed there, and that the government was covering up the evidence in a massive conspiracy.