Childrens Illustrated Thesaurus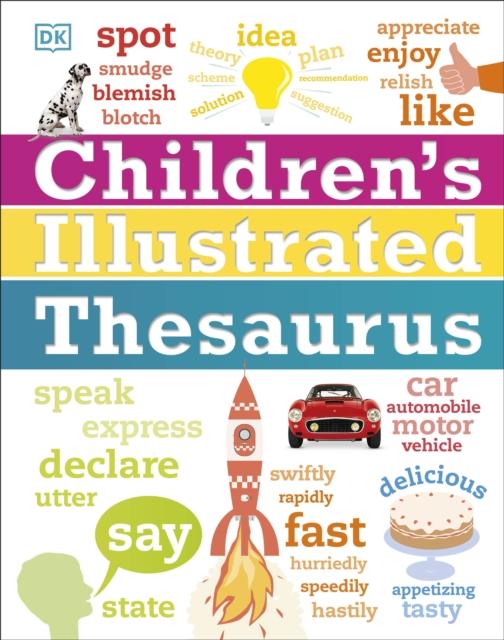 Childrens Illustrated Thesaurus
by DK (Author)
ISBN: 9780241286975
Publisher: Dorling Kindersley Ltd
Weight: 1134g
Dimensions: 225 x 284 x 21 (mm)
Description:
Expand and explore your vocabulary. Discover a whole new vocabulary and never be lost for words again, with this comprehensive and detailed illustrated children's thesaurus, with synonyms and antonyms for more than four thousand main entries. This beautifully illustrated thesaurus for kids aged 9 years old and older is packed with:- A comprehensive, illustrated thesaurus created specifically for young readers and writers- Authoritative content from Collins is given the DK treatment to make the pages lively and the words meaningful for children- Fun and fresh illustrated "word features" to explore and expand on vocabularyThis colourful and insightful thesaurus contains more than four thousand entries, where each entry is supported by a definition and example sentence to help boost a child's confidence in using and choosing words.