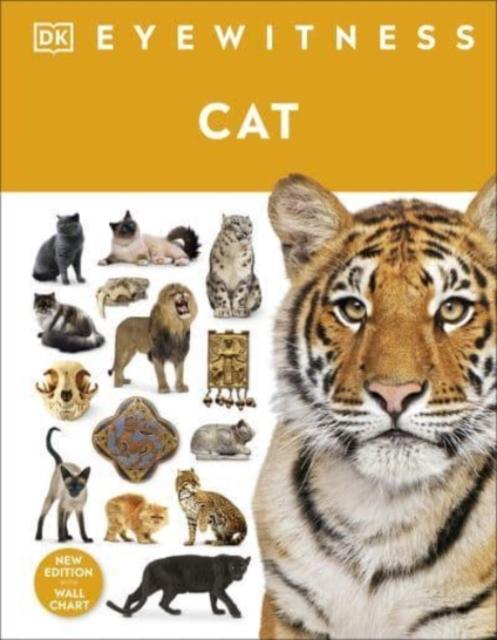 Cat
by DK (Author)
ISBN: 9780241536285
Publisher: Dorling Kindersley Ltd
Weight: 622g
Dimensions: 222 x 288 x 14 (mm)
Description:
Explore the fascinating life of felines in this picture-packed guide to wild cats across the world. Become an eyewitness to a range of cats across the world, from fearsome felines to pampered pets, this picture-led reference guide will take you on a visual tour of cats across the globe!Have you ever wondered why male lions have manes or how the stripes on a tiger's coat help it to hunt? Then this may be the book for you!From small pets to large predators, discover how cats use their whiskers, senses, paws, claws, and more. This essential guide explores common cat characteristics and features iconic members of the cat family complete with fascinating myths and legends of cats through history, cat artefacts from ancient civilizations around the world as well as top tips on identifying domestic cat breeds as well as how to care for your own furry feline.