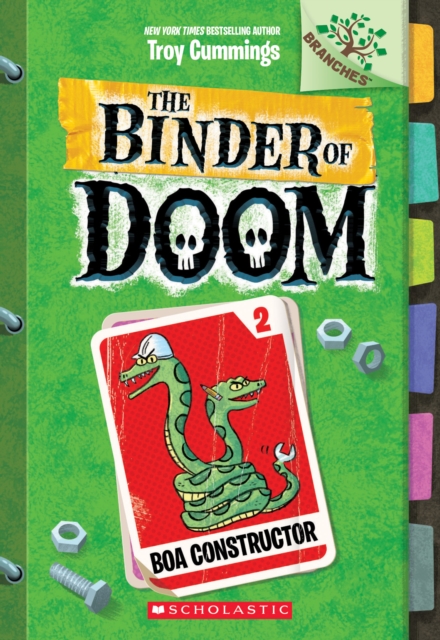 Boa Constructor
by Troy Cummings (Author)
ISBN: 9781338314694
Publisher: Scholastic Inc.
Weight not available.
Dimensions not available.

Description:
A snake monster is putting the SQUEEZE on the Super Secret Monster Patrol!Pick a book. Grow a Reader!This series is part of Scholastic's early chapter book line, Branches, aimed at newly independent readers. With easy-to-read text, high-interest content, fast-paced plots, and illustrations on every page, these books will boost reading confidence and stamina. Branches books help readers grow!In this second book of the series, construction equipment and machine parts are going missing all over Stermont! Then an entire playground disappears! Could a monster be to blame? The Super Secret Monster Patrol will need to stop this crafty monster FAST -- before the whole town falls apart!