Beano Dennis & Gnasher: The Bogeyman of Bunkerton Castle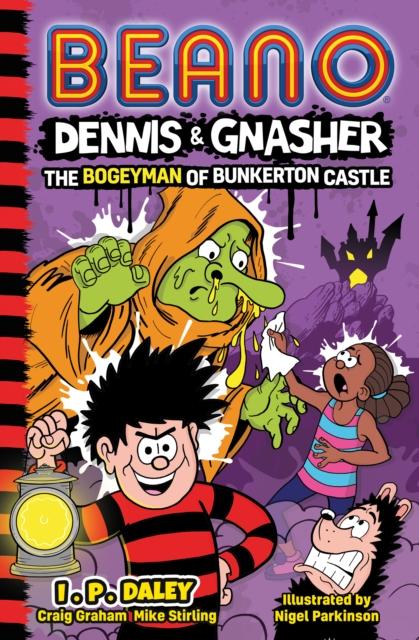 Beano Dennis & Gnasher: The Bogeyman of Bunkerton Castle
by Beano Studios (Author) , Craig Graham (Author) , Mike Stirling (Author)
ISBN: 9780008512323
Publisher: HarperCollins Publishers
Weight: 176g
Dimensions: 128 x 197 x 19 (mm)
Description:
Dennis and Gnasher are back for a spooky adventure this Halloween. When the bogeyman of Bunkerton Castle returns and Lord Snooty flees town, Dennis, Gnasher and friends are dared to spend the night within the fortress's spooky halls. Will they last until morning? Or will the Bogeyman of Bunkerton Castle prove too scary for them to handle?