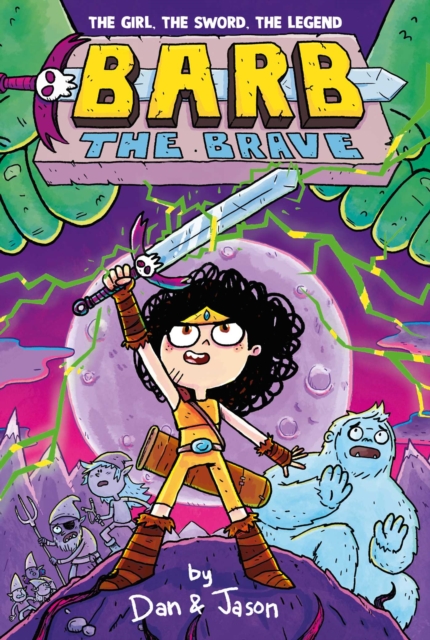 Barb The Brave (Graphic)
by Dan Abdo (Author) , Jason Patterson
ISBN: 9781398512702
Publisher: Simon & Schuster Ltd
Weight: 472g
Dimensions: 202 x 255 x 17 (mm)
Description:
Disney's Brave meets Dav Pilkey's Dog Man in this side-splitting graphic novel about a young girl who has to rescue her fellow warriors from the evil villain Witch Head before he destroys the world! Perfect for readers aged 6+ and fans of Bunny Vs Monkey. Barb is a Berzerker, one of a group of warriors sworn to protect the land of Bailiwick from monsters. But the fearsome crew soon meet their match in the evil villain Witch Head.