Banana Fox and the Gummy Monster Mess: A Graphix Chapters Book (Banana Fox #3)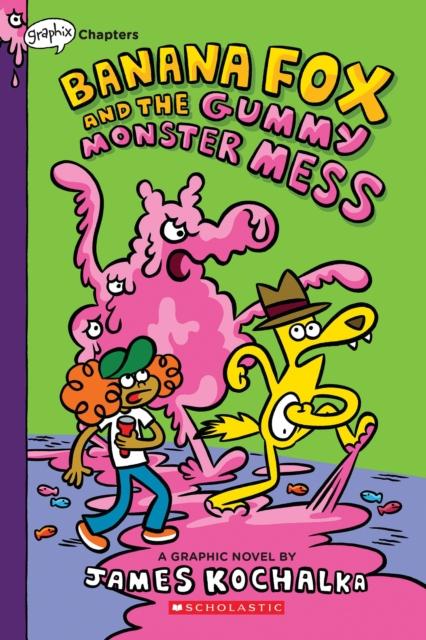 Banana Fox and the Gummy Monster Mess: A Graphix Chapters Book (Banana Fox #3)
by James Kochalka (Author)
ISBN: 9781338660548
Publisher: Scholastic Inc.
Dimensions: 229 x 152 (mm)
Description:
Banana Fox has a real mess on his hands this time! When the jail is left in ruins and Sour Grapes is on the run, Banana Fox has very few clues to work with to find him. He's coming across a number of red herrings, so it's clear that something fishy is going on...