ATTACK ON TITAN BEFORE THE FALL 9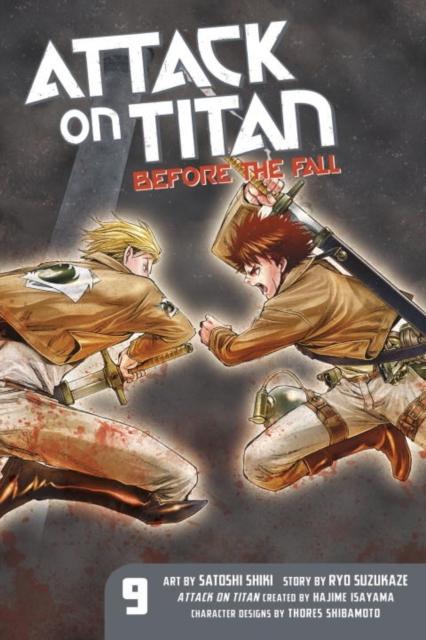 ATTACK ON TITAN BEFORE THE FALL 9
by Hajime Isayama (Author) , Ryo Suzukaze (Author)
ISBN: 9781632363206
Publisher: Kodansha America, Inc
Weight :246g
Dimensions: 189 x 131 x 20 (mm)
Description:
Humanity has learned to live in complacency behind its high walls, protected from the giant Titans. But when a Titan-worshipping cult opens one of the gates, a Titan wreaks havoc, consuming the cultists. After the rampage is over, two young Survey Corps members are shocked to discover a pregnant woman's partially digested corpse - with her baby still alive inside it! What will the fate of this 'child of the Titans' be? And how will humanity learn to cope with the Titan threat?