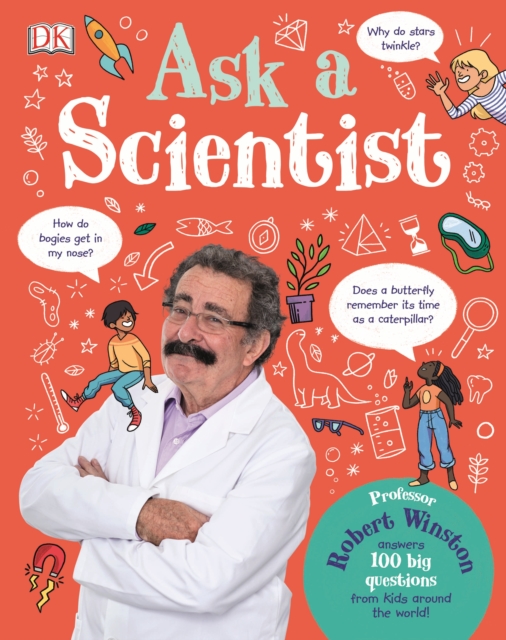 Ask A Scientist
by Robert Winston (Author)
ISBN: 9780241379240
Publisher: Dorling Kindersley Ltd
Weight: 754g
Dimensions: 224 x 283 x 17 (mm)

Description:
Robert Winston answers 100 big questions from kids across the world in this fun and unique science book. In this unique science book, Professor Robert Winston answers more than 100 real-life questions from children all around the world! And who could be a better scientist to ask questions to than Professor Robert Winston? Ask a Scientist puts the fun back into science in this thrilling book for children aged 6-9. All the popular science topics are covered, with weird and wacky questions and clear and lively answers, including biology: "Why do freckles come in dots on your face?"; physics: "Could you jump off the world?"; Earth: "Why is the sky blue?"; chemistry: "Why are there bubbles in boiling water?"; natural science: "Do dogs cry?", and space: "Why will the Sun explode and make us extinct?".