ANISHA, ACCIDENTAL DETECTIVE: FRIGHT NIGHT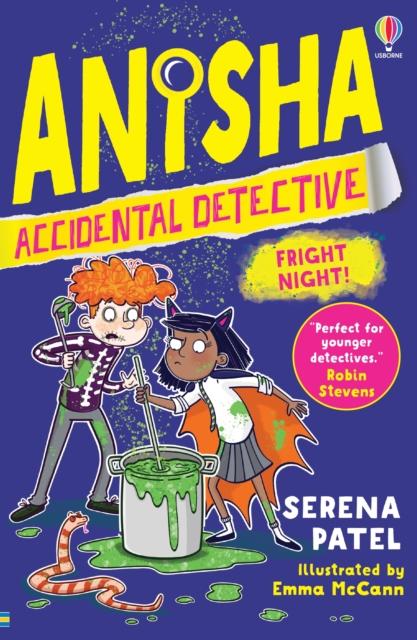 ANISHA, ACCIDENTAL DETECTIVE: FRIGHT NIGHT
by Serena Patel (Author)
ISBN: 9781801310895
Publisher: Usborne Publishing Ltd
Weight: 220g
Dimensions: 129 x 198 x 19 (mm)
Description:
There's a spooky mystery at school, in the sixth hilarious case in the award-winning Anisha, Accidental Detective series!It's Halloween and everyone is excited about the school disco. It's a bit much for me - all that dressing-up and dancing. I'd rather cosy up with a good book, but Milo, Mindy and Manny are all super excited.