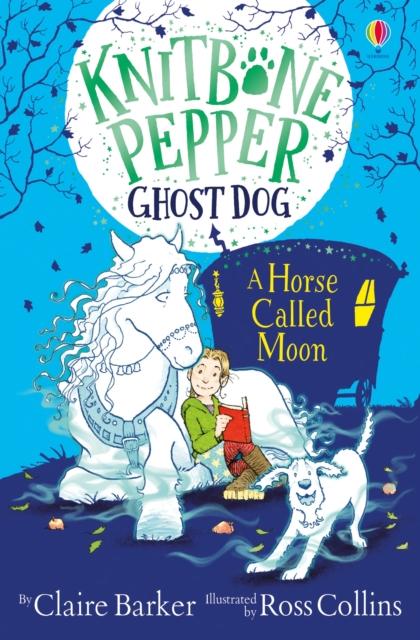 A HORSE CALLED MOON
by Claire Barker (Author)
ISBN: 9781474979283
Publisher: Usborne Publishing Ltd
Weight: 204g
Dimensions: 130 x 198 x 21 (mm)
Description:
Meet Knitbone Pepper, the lovable ghost dog haunting Starcross Hall and collect all his adventures! One starry night, Knitbone Pepper and his beloved owner, Winnie, find a ghost horse hiding in the garden. Her name is Moon, and she is searching for her long-lost owner. But Moon has a spooky secret, which is sure to spell TROUBLE.