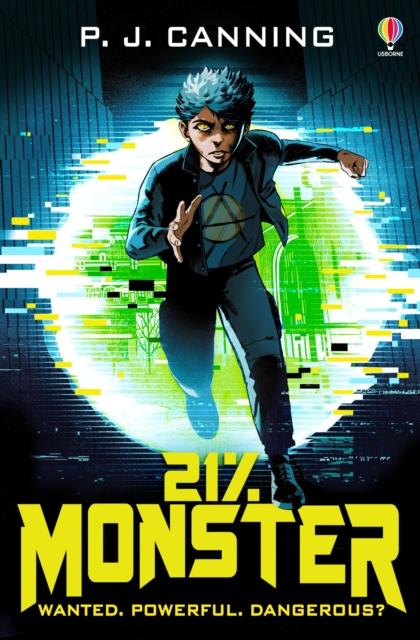 21% MONSTER
by P.J. Canning (Author)
ISBN: 9781474984416
Publisher: Usborne Publishing Ltd
Weight: 248g
Dimensions: 130 x 196 x 21 (mm)
Description:
Fun, fast-paced, high-octane action adventure, 21% Monster is a perfect page-turning new series for fans of Alex Rider, Percy Jackson and the MCU generation. When Darren Devlin is arrested for destroying his school with his bare hands, it's not just the police who are after him. Enter Marek Masters, 14 years old, 19% alien, and the most intelligent, most wanted "almost human" alive.