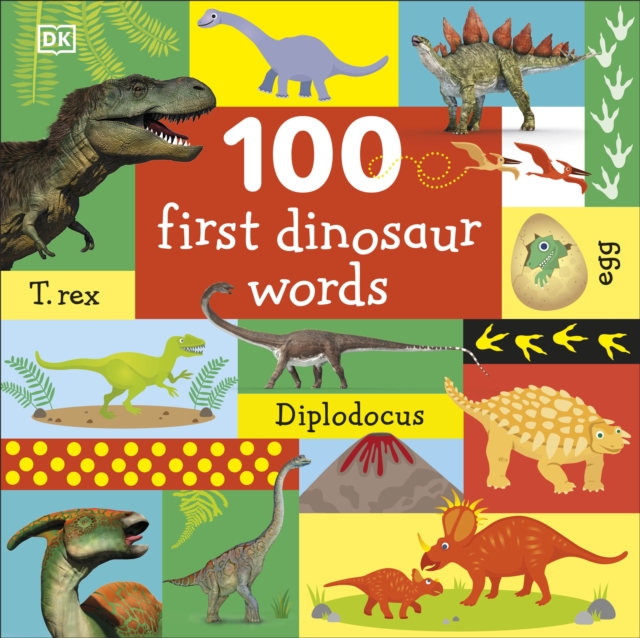 100 First Dinosaur Words
by DK (Author)
ISBN: 9780241375587
Publisher: Dorling Kindersley Ltd
Weight: 772g
Dimensions: 277 x 277 x 16 (mm)

Description:
Help little dinosaur fans spot all their favourite prehistoric friends! Meet mighty Tyrannosaurus, Giganotosaurus, Triceratops, and more... More than 40 amazing dinosaurs are clearly labelled, with helpful pronunciation guides for their names, as well as other prehistoric creatures, dinosaur body parts, their eggs and babies, habitats, and skeletons. From the biggest and smallest dinosaurs to meat eaters and plant eaters, from spiky, armoured dinosaurs to flying pterosaurs, giant fossil finds, and incredible prehistoric lands, 100 First Dinosaur Words covers everything little ones love about these awesome creatures.