How to be Good at Science, Technology and Engineering Workbook 1, Ages 7-11 (Key Stage 2) : The Simplest-Ever Visual Workbook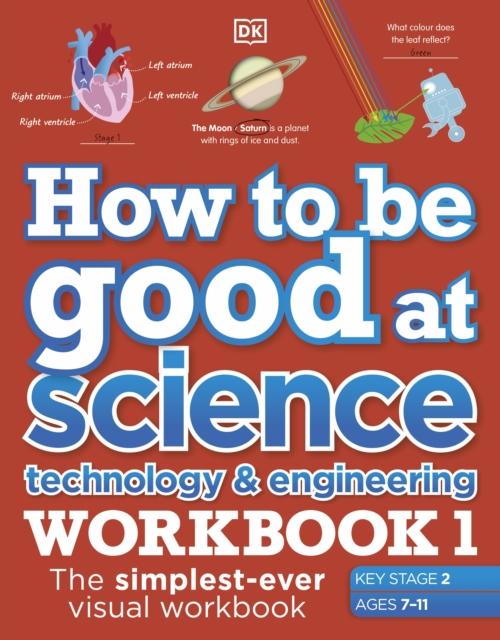 How to be Good at Science, Technology and Engineering Workbook 1, Ages 7-11 (Key Stage 2) : The Simplest-Ever Visual Workbook
by DK (Author)
ISBN: 9780241471425
Publisher: Dorling Kindersley Ltd
Weight: 654g
Dimensions: 217 x 274 x 16 (mm)
Description:
Help your child master Key Stage 2 STEM subjects and become a science superstar!From learning how the heart works to understanding what evolution is, this fully illustrated home learning workbook makes grasping science, technology and engineering as easy as ABC. This engaging science book for kids makes tricky topics and challenging concepts completely crystal clear! Here's what's inside: - Engaging content around core national curriculum topics, suitable for ages 7-11- Covers the core STE topics, from biology, chemistry, and physics, to technology- Clearly laid out with easy-to-follow instructions for children to use by themselves- Answers are given at the back of the book- Practice questions and practical exercises to help expand your child's knowledge of the subjectDid you know that the human skeleton is made up of 206 bones? Or that the Earth's human population has quadrupled in the last hundred years? Packed with fascinating facts, fun graphics and step-by-step explanations, this brilliant visual workbook will keep budding scientists and engineers engaged.. It helps kids understand what they've learned in school and gives them extra science revision practice before an important test.